We invited María Juliana Marín (Fashion Lawyer and author of Fashionomista.com ) To explain us what is Fashion Law? a recently created field of law, which directly studies the fashion industry. Specialized lawyers make give more professional advice to creators. This helps them to solve their needs with professionals that understand what is at stake.She wrote this article, giving us many tools for fashion designers, to introduce us to this exciting field, which is as broad as it is cool.
What is Fashion Law?
It is the field of law that is responsible for providing the necessary tools for the protection needed by all members of the production chain in the fashion industry. From copyright protection of the designs, through to the creation of a fashion company, patents for innovative materials and production processes, trademark registrations and industrial designs. A Fashion lawyer Must unite knowledge of commercial law, intellectual property, civil law, consumer protection and even labor law.
What is the role of Fashion law?
Fashion is one of the most recognized forms of creative expression, in spite of the massification and Fast-fashion. Behind each garment we use there is an investigative work, sometimes handcrafted work and a workforce supply, which deserves to be protected. Thats why the Fashion law plays an important role in protecting and / or defending originality, brands and of course the workers that can be part of the industry. Creativity in this industry can also be seen in fashion shows, photography, collaborations (Co-branding And brand ambassadors) even in music that include fashionable trends in videos or is used during the runway shows.
Things to keep in mindIf you are a designer
If you want to create a fashion company in Colombia
Do a market research, and decide which the type of company that is more convenient for you to establish.
Create your company formally, and register it on to the chamber of commerce of your city.
Choose your offline sale channels offline (Stores, pop-up stores, corner in multi-brand warehouse or large stores, etc.) and / or Online (Website (e-commerce), social networks, etc.).
Design your marketing strategy.
Your designs ; Your name
Register your designs before the National Direction of Copyright as a work and / or before theSuperintendence of Industry and CommerceAs an industrial design if it conforms to the conditions indicated by law (mainly ornamental relevance).
Register your own name as trademark, If that is your brand and if you use it on your specific products (clothing, shoes, accessories, etc.). 
Production
It respects the conditions and the rights of the manufacturers and of those who intervene in the elaboration of the garments or accessories.
If you create an innovative textile process, some material or some innovative procedure, you can register it with theSuperintendence of Industry and CommerceAnd protect with a patent.
Define who will be the image of your brand (professional model, influencer, friends, etc.). It is important that you sign contracts where it is clear the use of their rights of publicity, and the conditions in which your brand should be portrayed.
If you are going to use a brand ambassador it is also important that you define in the contract if there is exclusivity with your brand and the way in which the ambassador must do the publicity on-cue of your brand values.
Define the social network influencers you want to use for your brand according to their engagement , their style and posts relative to your brand; do not choose them just by their number of followers. It is important to know that this is their job and therefore, advertising through these figures has a price.
Use original photographs and take into account the photographer's copyright. The photos may be registered with the National Direction of Copyright as an artistic work.
[Rad_uptin_inline optin_id = optin_4]
How to market your designs
Design a marketing strategy; and stick to it.
Defines the sales channels, sing contracts to guarantee the sale's conditions; if more people are involved, it should be clear what commissions are to be paid (as well as when to pay them and how much to pay for these commissions).
You must be very careful with the publicity that is used to promote your brand and your products, that all the information is true, so that this does not deceive possible buyers.
Leave very clear the conditions of delivery, return and warranty fort the products you sell.
It is very important that designers such as fashion distributors asses themselves throughout the process. Also see in Fashion law a creative tool and not an obstacle.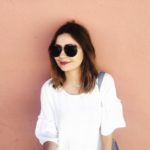 María Juliana Marín
Fashion Lawyer
Author of the blog Fashionomista
TW: @majumarinv
FB: Fashionista