The most impressive thing about George Lucas is that he made a fortune from only one clause of his contract as director of Star Wars.

El Skywalker Ranch He did not buy himself. Better, that money did not come overnight after the premiere of Star Wars. The greatness of George Lucas, in fact rests on having negotiated a correct clause within his management contract of the Star Wars saga.
The myth is this: Long ago in a very far galaxy George Lucas agreed to cut his remuneration by half as director of Star Wars so as to be the owner of the rights ofmerchandisingand derivatives of the film.
[Read article: What is a contract reviewed?]
In hindsight, that negotiation allowed him to receive millions of dollars in all the figures, video games, clothes, novels, comics, licenses and other derivatives.
In strict order Star Wars in a movie. By its acceptance and traction is also a universe that can be exploited in many ways.
The works are small individual pieces of what the authors do; the author is the owner of this small work and also has the exclusive power to adapt it. To change her language. Turn it into something else if you want.
[Read article: Negotiating 4 tips: time, territory, use and window.]
Star Wars is the example of a great product with multiple additional uses and endless possibilities of adaptation. It is surprising that they have not produced a large format musical on Broadway (yet).
Second uses like Star Wars
The second uses are all those possibilities that overflow the original work. The many other ways in which the work can be exploited. The examples do not stop of the novels that become in the films.
That is to take advantage of the patrimonial right of adaptation.
And adaptations currently fly to and from all artistic languages.
For example,Infinity Blade, which is a mobile application that went to to be a novel.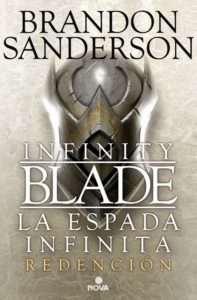 Or more absurd things like Emoji ... The Movie.
We would all like our projects to go far. That they can grow well beyond the potential we believe they have.
One way is to exploit the right of adaptation. To show what the second uses of the work may be, to think of what other forms the same work can express.