Survival kit for the music industry
Subscribe to the online course "Survival kit for the music industry".
The purpose of this course is to give you the tools to map all the variables that a musical project has. We study the elements that make up the music market, to understand how we relate to each agent, and above all, how to take advantage of each opportunity.
Being an entertainment lawyer gives me the opportunity to understand the perspective of each player, be itindependent artist, manager, music producerl, etc.Almost all the professional musicians I know say that "they do not teach you in the academy", this course is an answer to that claim. The goal is that you can concentrate on what you know how to do: good music; without the anxiety produced by the complexity of the guild. I want to give you the tools to take control of your musical project.
Why do our students recommend it?
"A highly recommended course for all the artists who are working every day to create and build our musical project. Presents in a clear and simple terms and concepts that have always been a "taboo" for every artist, allowing to close the gap between the lawyers and us. It is a must for all artists! the key is to learn how to manage our art. "★★★★★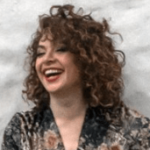 - Ana Prada
(Vocalist, composer and music producer)
"I love the tone and how easy it is to see the subject. Lawyers and musicians are good combination. "★★★★★
- Paula Londoño
(Producer of events, Colombia)
"Because Santiago is the best! <3 Xxxxx! "★★★★★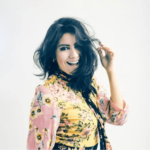 - Gin Guernica
(Cantautora, Panama)
"Excellent course for all our Spanish speaking musicians colleagues, is an effective way to know and analyze your musical project, to know the different agents that are part of the industry and how we can use these different mechanisms to guarantee success as musicians that generate content. .
Thanks Santiago! "★★★★★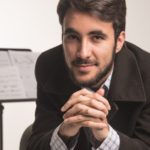 - Carlos A. Durán Zárate
(Composer and arranger, Colombia)
Which are the requirements?
Preferably, be linked to a musical project.
Interest to know more about how the music industry works.
What will I learn in this course?
Understand the meaning of the legal terms that apply in the artistic world.
Identify the components of my project to learn to exploit them better.
Identify how I should relate to each employee according to their role in the industry.
Create a road map of my musical project, organize the house and refine its variables.
Who is it for?
Independent artists with musical projects in development (bands or soloists).
Managers who participate and collaborate with musical projects.
Who influences at some point in the production and marketing chain, for example, a music producer.
Interested in learning more about entertainment law and the music industry.
Subscribe to the online course "Survival kit for the music industry".
[yikes-mailchimp form = "1" title = "1"]
Law and Entertainment (PUJ)
This is the open elective program of"Right and entertainment"At the Pontificia Universidad Javeriana in Bogota (est. 2017)
[COURSE ID: 2206]
Introduction
Entertainment, Culture and Market
Introduction: work, interpretation, image and marks
Everyone wants a piece of cake
Actors in the
Entertainment industry
Right
Copyright
What is the value of a cultural project?
The work as the central object of the Copyright
General principles
The monkeys and their selfies
Other principles of
Copyright
Auxiliary principles
Not all that glitters is gold
Moral rights
And patrimonial
I can do
Shirts with that?
Exceptions to
Copyright
Related Laws


The public secret
Interpreters and performers
Related rights
The Remix Culture
Creative Commons
Copy | left

Reinterpretations
Putting the concepts against the ropes
Case study: room 316
Contracts and implementation
The head of George Lucas
Transmission of
Patrimonial rights
Nothing new under the sun
Contracts in
entertainment
I will follow you wherever you go
Copyright
Brands and image
Where to get there first
(And you have to know how to get there)
Industrial property
Trademarks
Why is Kim Kardashian's ass worth his weight in gold?
Image rights
Privacy vs. image

Limits of the image right
From Orson Wells to Yuya
Creations on the Internet
Studio
Case

It's a question of synchrony
Case study:
Musical Project / Audiovisual Project