Animals can not be authors; No matter how tender they are.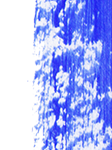 In 2014 David Slater sued Wikipedia for usurping and using without authorization the photo of a monkey in Indonesia getting a selfie.
The short story is that he was not right. For copyright, only humans can be holders of rights. The monkey might not know what he was doing. David Slater was a professional nature photographer, he was the owner of the camera. But the creation of the photo was beyond his control.
Continue reading "The macaques and the selfies"